Studio users can use the Profile Information page to view and change their own personal account information.
To access the Profile Information page:
Login in to Studio.
In the right side of the navigation header, click the account selector and then the My Profile link.
Editing profile information
Any of the fields in the Profile Information section can be edited. Click Save Changes to save the changes.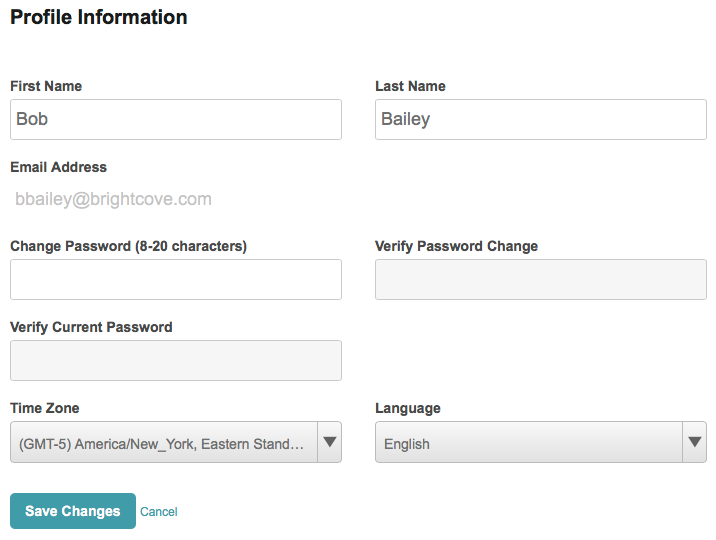 Notes on editing:
You can't change your email address. If you need to change your email address, contact an account administrator and have them do it as part of user administration.
You can change your password but you must verify your current password
Passwords need to be no shorter than 8 letters and contain at least one number and one letter
The time zone that you set here is used when you schedule the activation date and time for a video. You can schedule the activation start and end date for a video by navigating to Studio's Media module, selecting the details for a video and then editing the Availability section.
You can use the Language dropdown to select the Studio language:

English
Spanish (Spain)
Japanese
French (France)
Chinese (Traditional)
Korean
Note: If you are an Administrator, you can use the Managing Users page in Studio to change a user's password and role.