| Product | Version | Edition |
| --- | --- | --- |
| Video Cloud | New Studio | Express I, Express II, Express III, Professional, Enterprise |
This topic explains how Video Cloud's Twitter integration allows you to embed videos in a tweet using Twitter Player Cards.
By default, when a viewer uses the social sharing feature in the Brightcove Player to Tweet a video, the URL to the page containing the video will appear in the viewer's Twitter feed.

Note: For more information on configuring the social sharing settings in the Brightcove Player, see Configuring the Social Sharing Properties for a Player.
Twitter provides the option of displaying content in Twitter Cards allowing you to attach photos and videos to Tweets that drive traffic to your website. When using Twitter cards, the Twitter feed will display an embedded player view.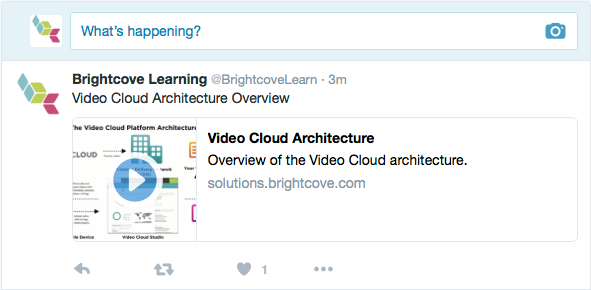 Clicking on the video thumbnail will play the video using the Brightcove Player inside of the Twitter feed.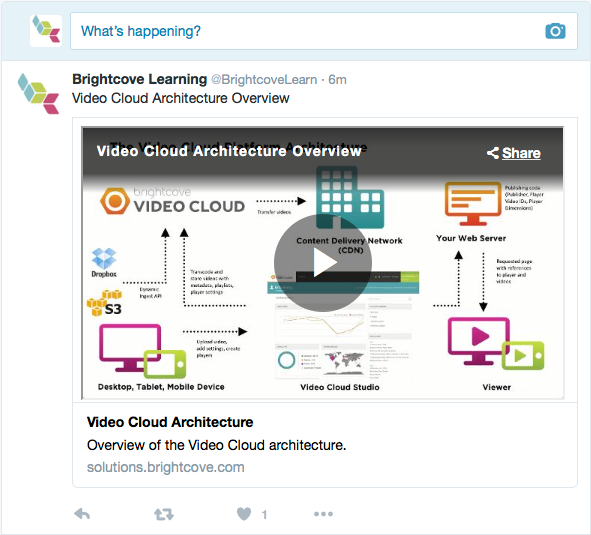 Configuring Twitter Player Cards
To implement Twitter Player cards, the following steps must be completed:
After these steps are completed, you can Tweet the URL to your player and see the Twitter Card appear below your tweet in the details view.
Note: For additional details on Twitter Cards, see the Twitter documentation.
(Optional) Creating a page to host your video
If your video isn't published to a page, you should create an HTML page to host your video. When creating the page, follow these guidelines:
Make sure to enable social sharing for the player and enable the Twitter option
Set the player sizing to be responsive or make sure the player size will fit inside of a Twitter feed (approx. 480 pixels wide)
Use the Standard (iframe) embed code when publishing the video
Validating your URL using the Twitter validator tool
Once you have added the meta tags and published your page, copy and paste the page URL into the Twitter Card Validator and then click Preview Card.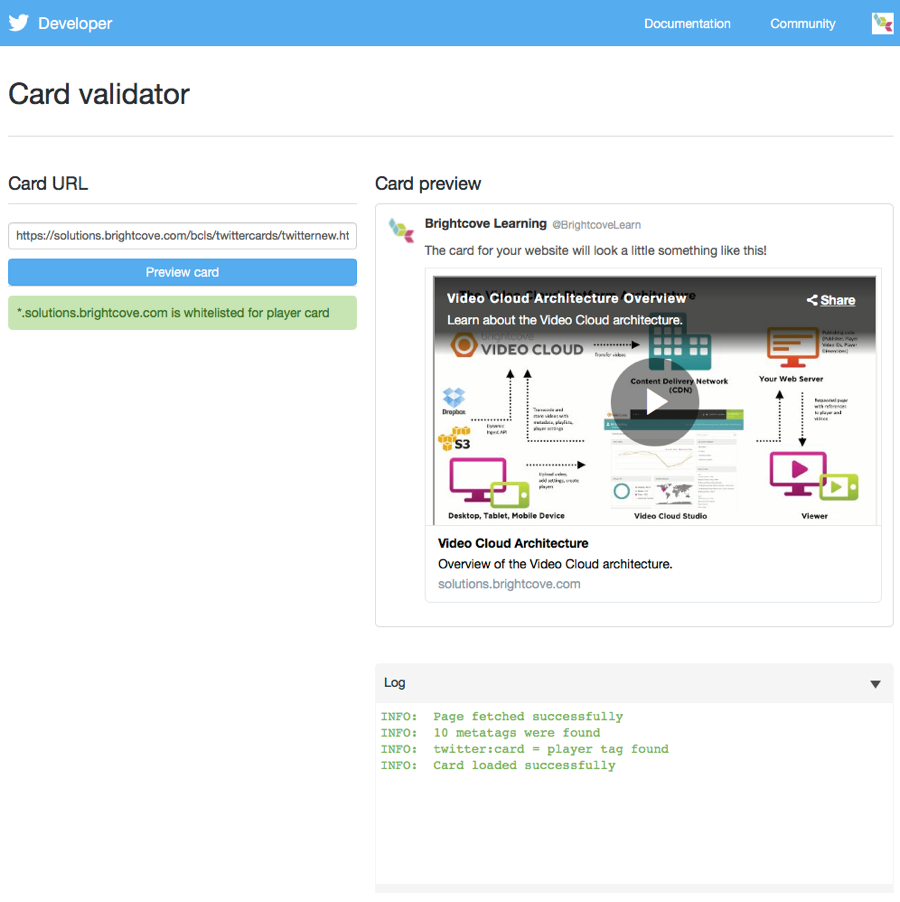 Request approval for whitelisting
If your domain has not been whitelisted by Twitter, the Player Cards will not appear. When validating the URL, a message will appear stating that the URL has not been whitelisted.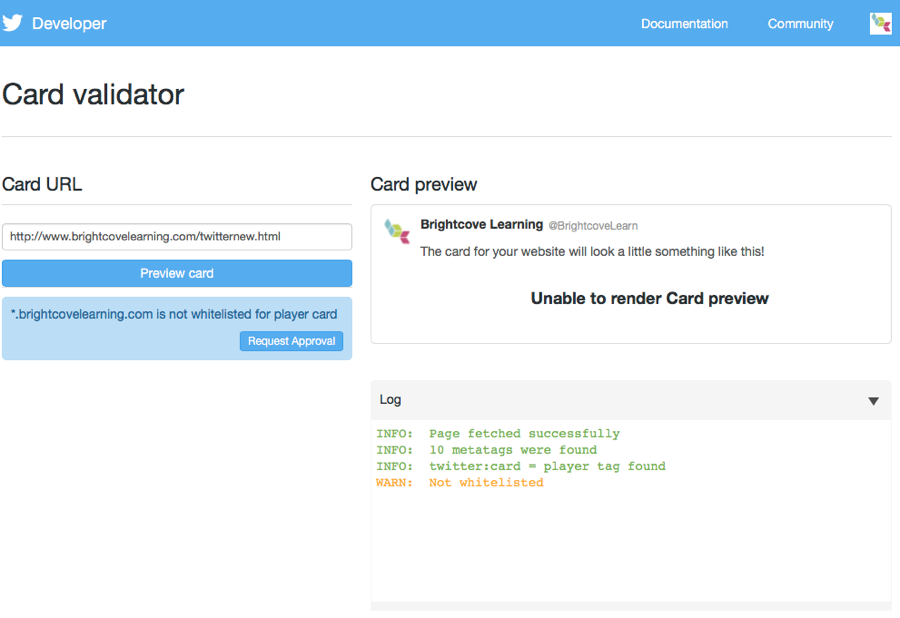 Click Request Approval to begin the approval process. You will be required to provide additional information about your domain. For more information on the approval process, see the Twitter documentation.