Viewing the Brightcove System Status Page
In this topic you will learn how to use the Brightcove System Status page to monitor all Brightcove services.
This topic is organized into the following sections:
Viewing the system status
Brightcove continuously monitors the status of all Brightcove Services including Video Cloud, Gallery, Analytics, Zencoder and Once. If there are any interruptions in service, a note will be posted on the System Status Page. All scheduled maintenance notices will also be posted on this page.
To access the System Status Page, visit https://status.brightcove.com or from the Studio navigation header, click the SYSTEM STATUS link.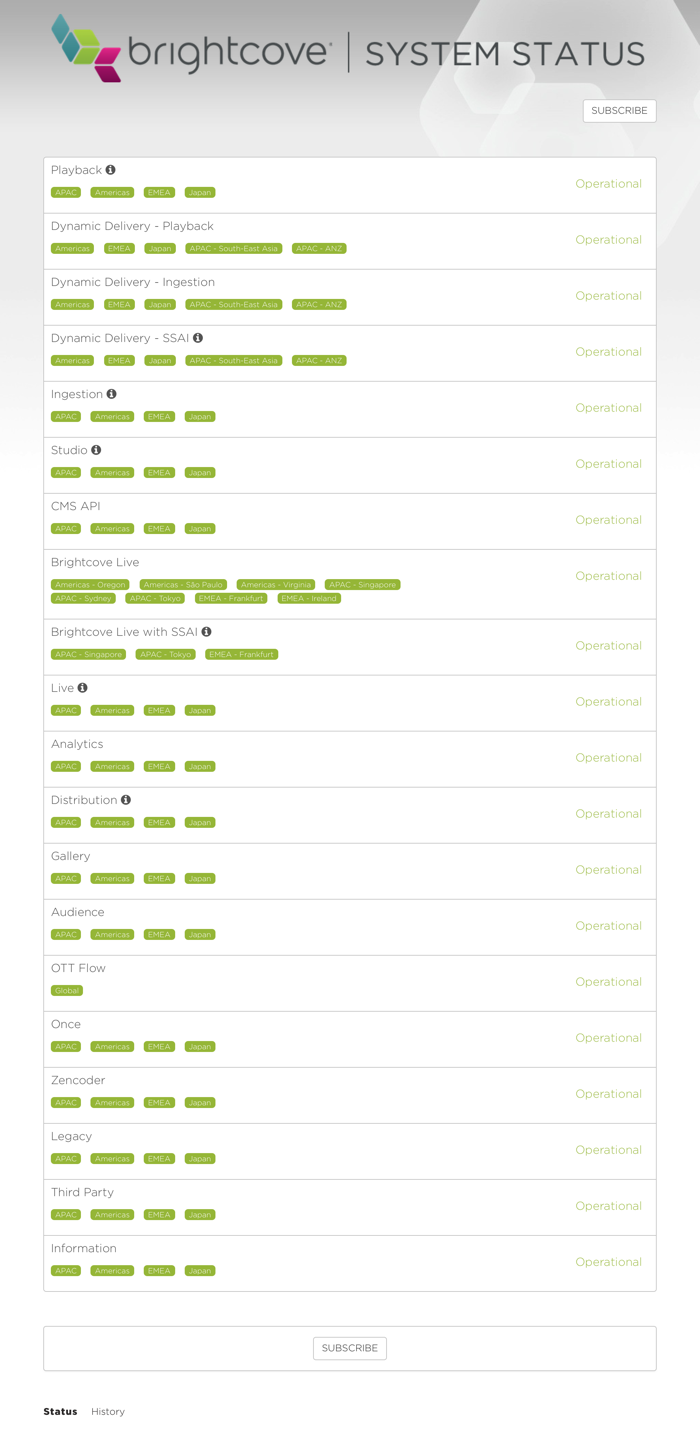 All posted notifications will include the following information:
Incident Status

Operational (Green)
Notification (Blue - systems are currently in operation but affected by delays or intermittent outages)
Partial Service Disruption (Yellow)
Full Service Disruption (Red)

Components - Service or area affected
Locations
Current State and status. States include:

Investigating - Engineers are looking into the issue
Identified - Engineers have identified the issue and are looking to correct
Monitoring - Issue resolved and Engineering monitoring to ensure all is healthy
Resolved - Issue resolved
All posted messages will be in English and the time used is Eastern Standard Time (GMT-5).
Viewing the system status history
To view the System Status history, click the History link at the bottom of the page.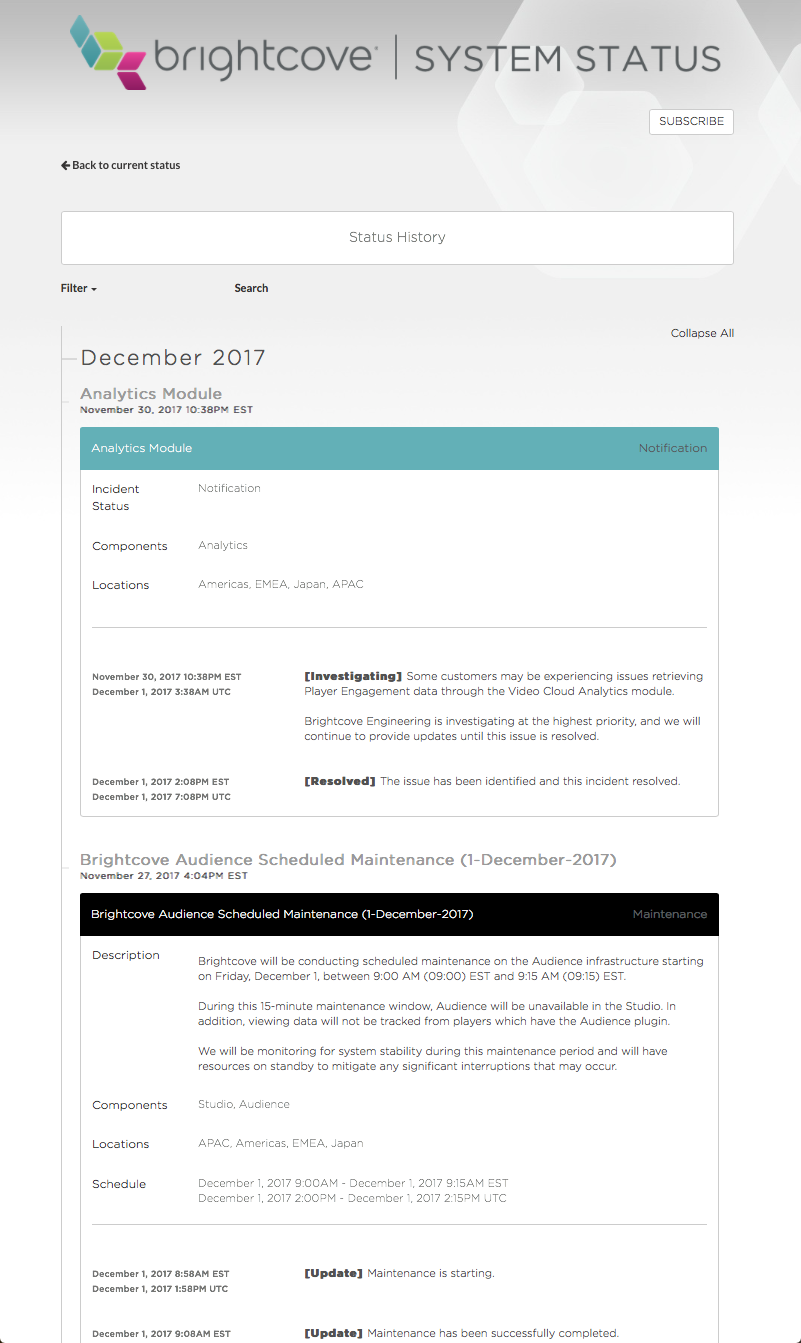 Subscribing to system status changes
You can sign up to be notified when the system status changes. This section is organized as follows:
Subscribing to email
To receive notifications by email, click the SUBSCRIBE button, enter your email address and then click Subscribe.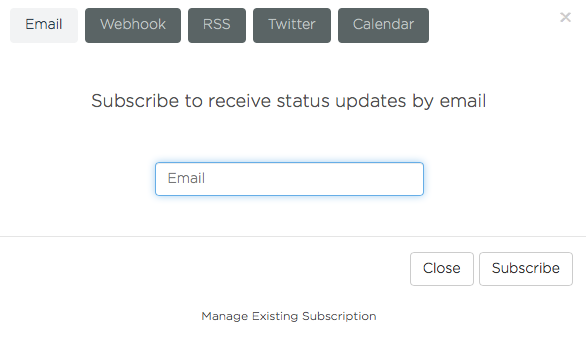 Subscribing to webhook
A webhook is a defined callback made with HTTP POST. You specify a URL where the callback will post a JSON object when there is a status update.
To sign up to be notified when the system status changes, select the SUBSCRIBE button. Then enter a URL to receive the JSON payload along with your email address.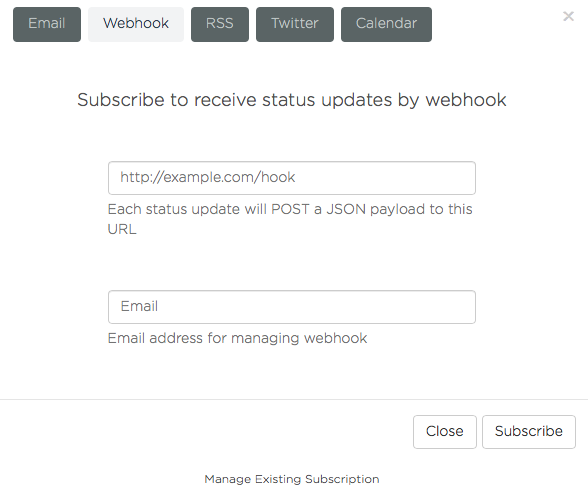 When you subscribe, you should see a subscription confirmation similar to this: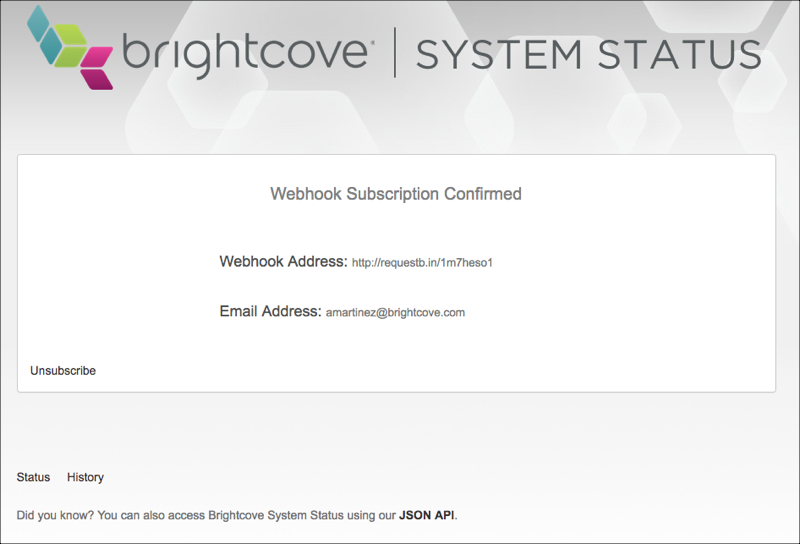 When system status changes are sent, your webhook address should receive a JSON object similar to this: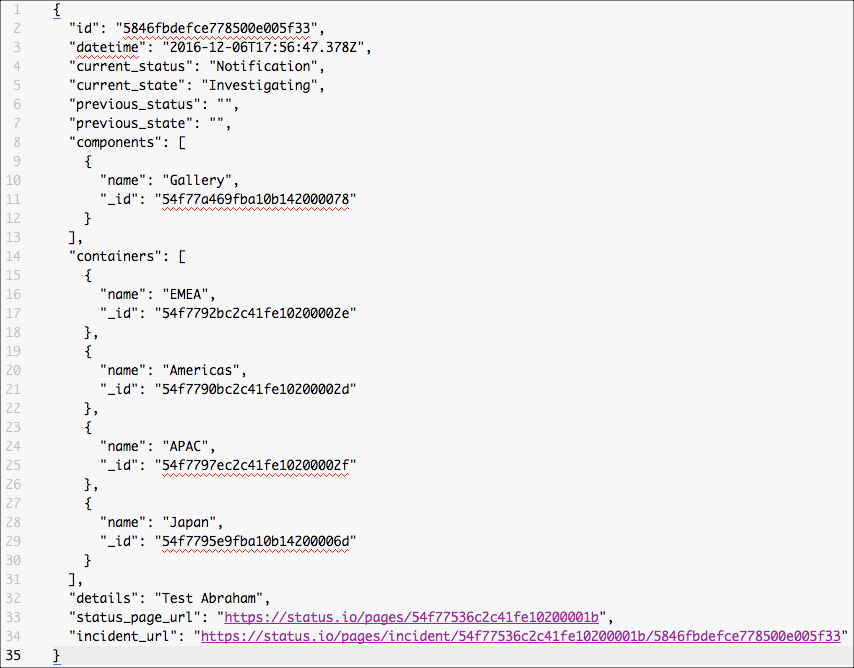 Managing your subscription
After you have subscribed, you will receive an email with a link to a Manage Subscription page that allows you to manage your subscription. You can choose the components/products/regions you are interested in receiving notifications for. Make your selections and then click Save Subscription.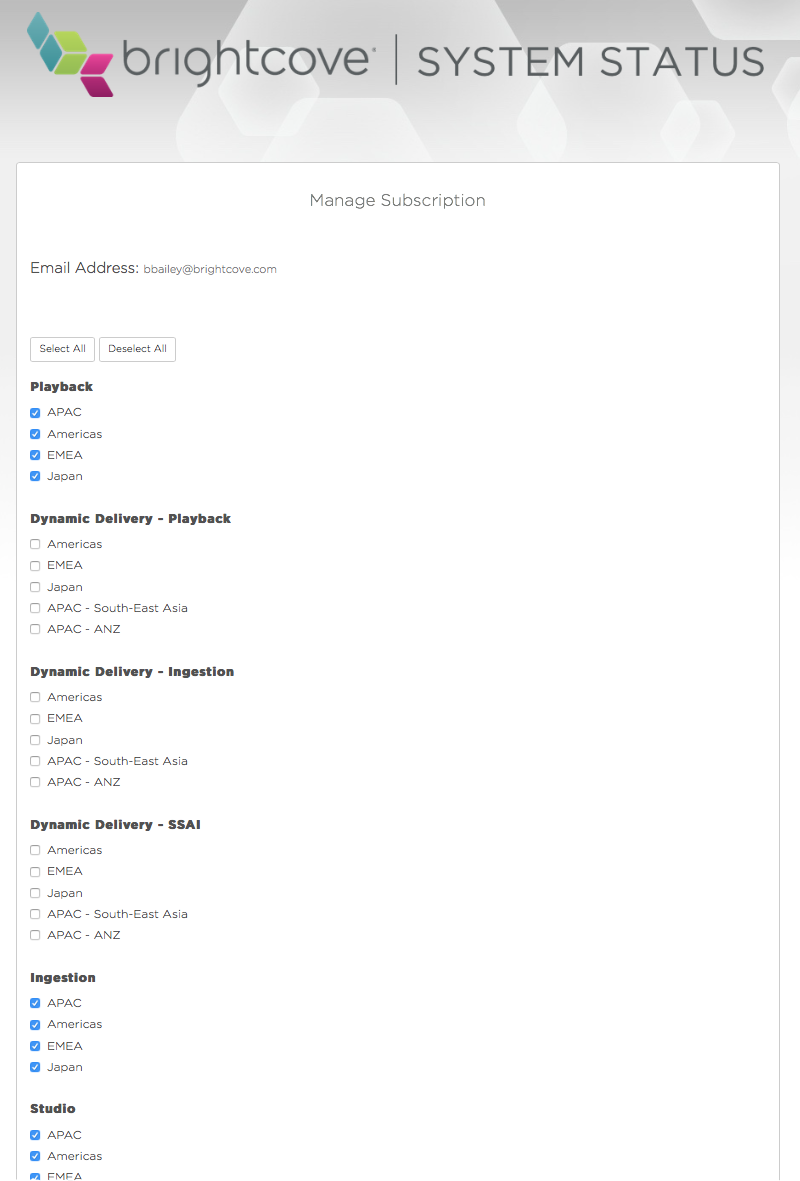 To unsubscribe, click the Unsubscribe link at the bottom of the Manage Subscription page.